Our Firm
IZE UKPOMA MATEBESE & COMPANY

is a private legal practice set up in 1982.  The practice is founded on the basis of commitment to the clients' comprehensive needs and interests; team work with the clients; and service through initiative and innovative attitudes.
Introduction
La compréhension des besoins et intérêts des clients, la collaboration et le travail en équipe, le service par l'initiative et une attitude novatrice sont les engagements fondateurs de 
IZE UKPOMA MATEBESE & COMPANY

, cabinet d'avocats établi en 1982.
Ize Matebese
The principal partner IZE MATEBESE was admitted to the Bar in 1974 and has since then spent most of her career in private legal practice both in Nigeria and in the United States of America where she spent some time practising with a Wall Street Law Firm in New York. She also obtained a Master of Laws (LL.M.) in Private International Law at the New York University Law School. Whilst there, she undertook a comparative research on Petroleum Agreements in various oil-producing countries. She is a member of the Boards of the Franco-Nigerian Chamber of Commerce and Industry as well as the Nigeria Triathlon Union. The fact that she is bilingual in English and French has aided her in servicing clients from a variety of countries in the world.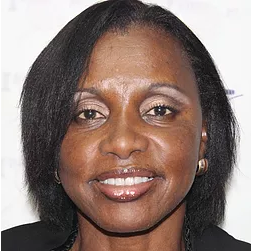 Ize Matebese
IZE MATEBESE, principale partenaire, a été admise au barreau en 1974 et a depuis mis sa carrière au service du secteur juridique privé, au Nigeria et aux Etats-Unis où elle a collaboré au Wall Street Law Firm de New York.  Titulaire d'un Master en droit privé international à New York University Law School, elle a entrepri des recherches comparatives sur les accords pétroliers dans diférents pays producteurs.  Elle est un membre du Board de la Chambre de Commerce et Industrie Franco-nigérian de même que celui du Nigéria Triathlon Union.  Le fait d'être bilingue anglais/français lui permet de conseiller des clients originaires de différents pays.
Abby Ukpoma
ABBY UKPOMA was called to the Bar in 1982, after which she spent some time working in the Legal Department of a Commercial Banking House, where the area of exposure included preparing Mortgages, Debenture Loan Agreements, Guarantees, Indemnities Assignments and various securities. During her employment there she attended special in-service course on Banking and Finance. She later became a professional member of the Institute of Chartered Accountants in Nigeria (ICAN) in. She is also a professional member of the Institute of Data Processing Management, United Kingdom and has had extensive experience as an IT specialist in a Merchant Banking organisation.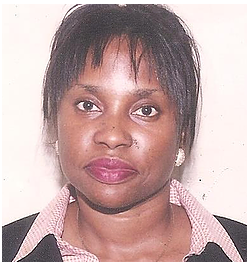 Abby Ukpoma
ABBY UKPOMA a été admise au barreau en 1982. Elle a ensuite travaillé au département juridique d'une banque commerciale avec des tâches relatives au montage de dossiers financiers, emprunts obligataires, garanties, allocation d'indemnitées et diverses sécurites. Apres, elle est devenue un membre professionnel de Institute of Chartered Accountants in Nigeria (ICAN). Elle est également membre de Institute of Data Processing Management en Angleterre et a une grande expérience en tant qu'analyste dans le secteur des banques d'affaire.
The Team
The partners are assisted by a competent and efficient support staff. The staff operate from a well-appointed suite of offices equipped with fully automated systems employing cutting edge technology.
Le Team
Les avocats ci-dessus sont assistés par du personnel compétent et performant travaillant dans des bureaux entièrement équipés de système informatique de toute dernière technologie.